Our Story
Welcome to Dovetailed! We are an African wax print fashion and sewing shop and we're on a mission to help more people add more colour and print to their homes and wardrobes. 
To that end, we offer a range of products designed to encourage and inspire you to live your life in full colour!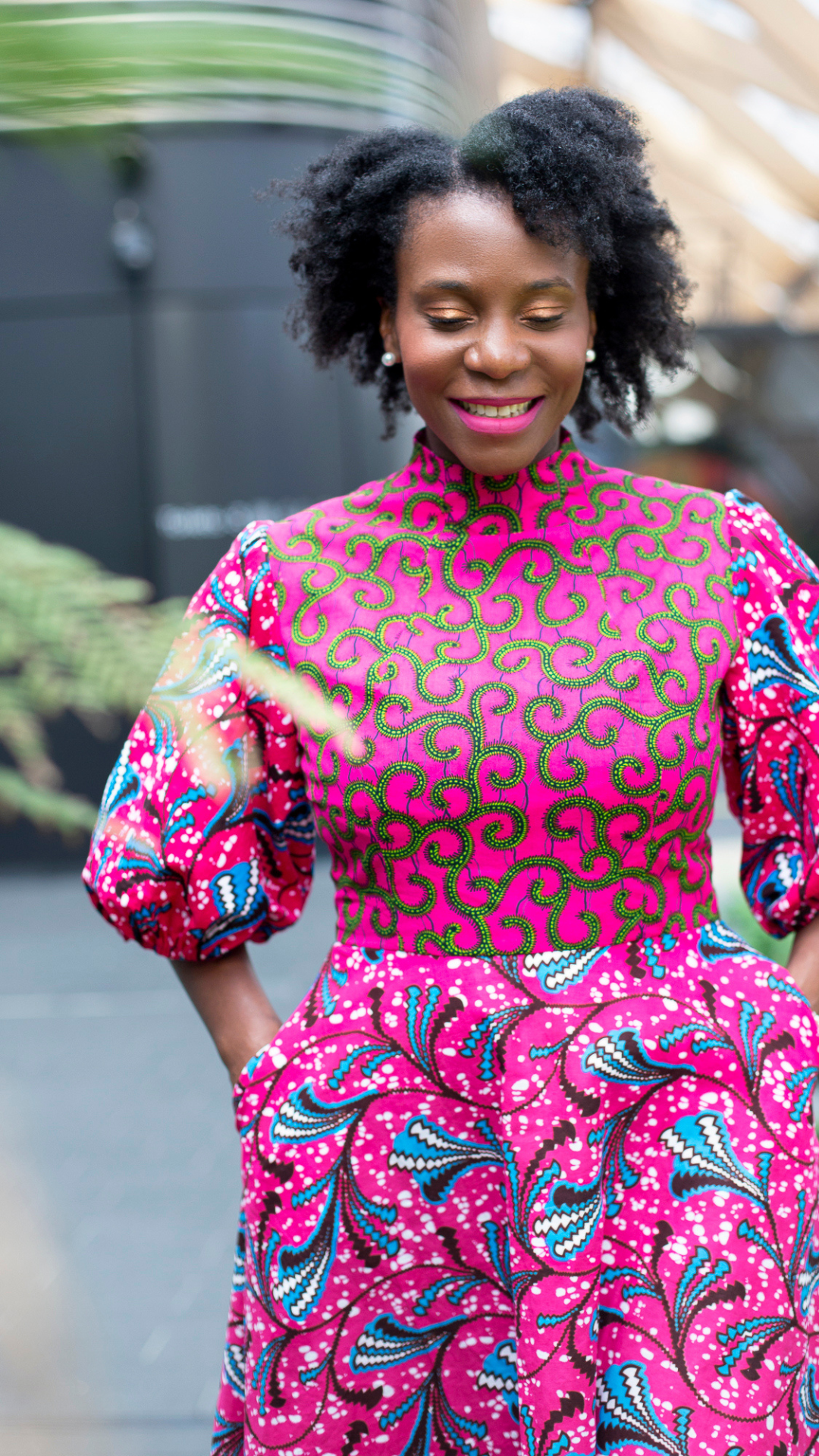 About Adaku
Adaku Parker (pictured), is the owner and founder.  She is a barrister turned designer. Whilst on maternity leave with her second child, she took several evening classes in clothes making, tailoring, African fashion and pattern cutting. To begin with, she made accessories for herself as well as friends and family before deciding to turn her passion into a business. Adaku says:  "In my previous life as a barrister, I didn't think that I had a creative bone in my body. However, it turns out that I do.
I learnt that my maternal grandmother was a seamstress and owned a sewing school in Nigeria.  In addition, my paternal grandmother sold African fabric in Northern Nigeria. It has been completely affirming to learn that after having been a Barrister for nearly 20 years, and having fallen into sewing as something to do while on maternity leave, that it's actually in my blood. Amazing!"
What We Offer
From ready made clothes to everything you need to sew your own, look no further than Dovetailed London to add a burst of colour joy to your life!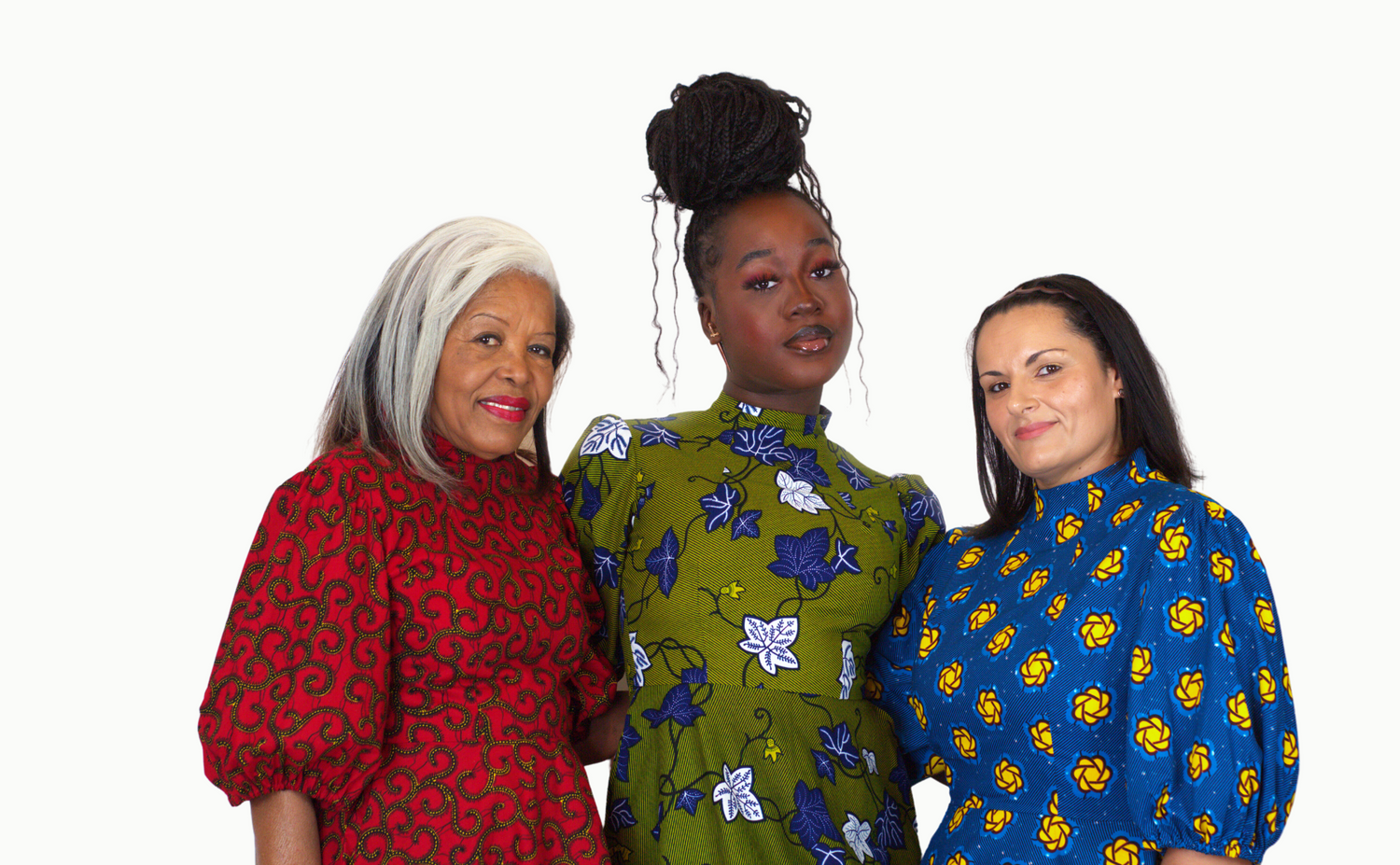 African Print Clothing
Here at Dovetailed, all of our pieces are made in the UK using a small team of skilled seamstresses. We believe that fashion should not cost the earth and have adopted an ethical and sustainable model of garment manufacture that means we know exactly who made your clothes and that they are paid fairly for their labour. We source only the best quality African print fabrics directly from the manufacturer and bring you designs which beautifully fuse African fashion with British design.
Read more